Our Mission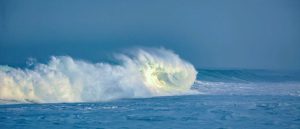 The mission of Bluecology is to foster conservation of the oceans.
Bluecology works  to preserve marine ecosystems through community-based programs which foster informed choices that can reduce adverse human impacts on the marine environment.
Our Approach
We aim to apply scientific, social and ethical principles to conservation planning.  We seek integrated marine conservation solutions.
Conservation Projects
Inspiring and cultivating future leaders in ocean conservation

Urgent issues such as climate change, food scarcity, and loss of biodiversity are highly complex. To improve conservation education and training on issues of marine ecosystem health, we work with our partners to  pair groups of young people from the U.S. and  internationally to work on  field  programs that combine modern science, traditional knowledge and community service. By linking science with place, identity and values, today's youth may feel empowered  to envision a sustainable future.
Conservation Education
We produce simple and practical guides to marine conservation which provide insights into some of the complex problems facing the marine environment along with information on what can be done to address and help solve sustainability challenges.
Youth Programs
We offer authentic ocean conservation learning opportunities for teens and college students with the goal of providing students the tools to  seek positive change in their own communities.
How We Work
Bluecology is a source for marine education and a resource for communities.
Our goal is to empower communities and individuals  to establish and maintain their own paths to ecological resilience.

Integrated Solutions Grounded in Science
We believe the best conservation planning utilizes the expertise of scientists, sociologists, policy specialists, and custodians of traditional knowledge.

Partnerships

We believe in a collaborative approach,  and in the benefit of strong partnerships.
Funding
The majority of our funding is generated from members, donors and family foundations while specific project costs are often covered by grants from traditional foundations.